Year 6G Mrs Gilliburn 2021 - 2022
Gilburn

Welcome to Year 6G
Class Teacher - Mrs Gilliburn
Teaching Assistant - Miss Warner
Please encourage your child to practice their spellings and times tables at home as we will have spelling and times tables practice weekly on a Thursday.
Homework is given out on a Friday and needs to be back the following Wednesday.
Please ensure that your child is bringing their reading book and water bottle every day.
Our topic this half term is Mountainns, Volcanoes & Earthquakes
Could you climb Mount Everest?
As a Historian, I can:
Identify where a period of history fits on a time line.
Understand how our knowledge of the past is constructed through a range of sources.
As a Geographer, I can:
Use an atlas to locate countries.
Use the 8 points of a compass.
Use 4 and 6 digit grid references.
Describe key aspects of mountains, volcanoes and earthquakes.
Understand key aspects of land use, economic activity and the distribution of natural resources including energy.
Use symbols and a key to read maps including ordnance survey.
As a Scientist, I can:
Identify and name the main parts of the human circulatory system,
As an Artist / Designer, I can:
The British value we will be focusing on is tolerance.
As a Rights & Respecting school we will be looking at article 14 "Every child has the right to think and believe what they want and to practise their religion, as long as they are not stopping other people from enjoying their rights".
Our Influential person is...Jane Goodall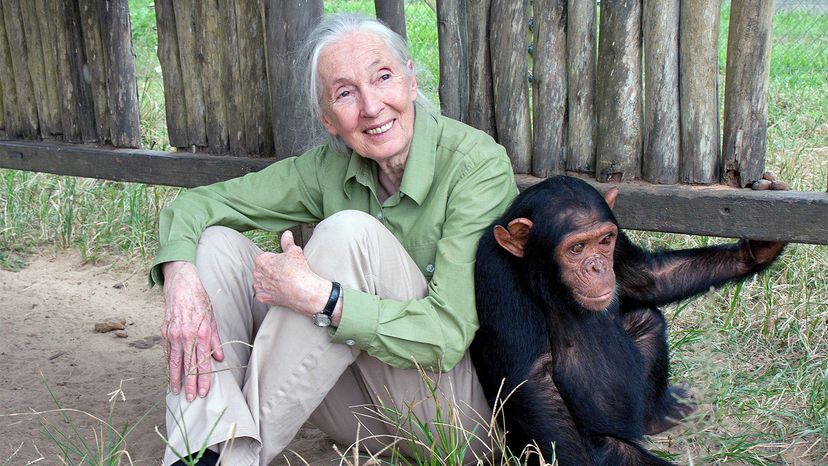 Jane Goodall DBE, is a British ethologist and conservationist famous for her world expertise on chimpanzees, having studied them in the wild for over 60 years. Her groundbreaking research provided a unique insight into the life of these creatures - now known to be our nearest living relatives. She has dedicated her life to the study and protection of chimpanzees.
PE Days
Tuesday - Indoor
Thursday - Outdoor
"However difficult life may seem, there is always something you can do and succeed at." - Stephen Hawking


Year 6G Mrs Gilliburn: News items
Year 6G Mrs Gilliburn: Blog items
There are no blog items to display
Year 6G Mrs Gilliburn: Display work items
There are no Display work items to display
Year 6G Mrs Gilliburn: Events items
There are no Events items to display
Contact us
Crosslee Primary School
Crosslee Road
Blackley
Manchester, M9 6TG
0161 795 8493
Email us